The Bank on Collins
A unique historic dining experience in the heart of the city.

394 Collins Street, Melbourne | (03) 9070 3980
Welcome To
The Bank on Collins
Construction of The Bank of Australasia commenced in 1876 designed by architects Reeds and Barnes, who designed a restrained two storey classical building constructed of imported Omaru stone, a rusticated base, prominent cornice and grouped corner pilasters. The principal architect Joseph Reed also designed the Melbourne Town Hall, The State Library and Exhibition Building. 
Now the ground level is home to The Bank on Collins Bar and Restaurant. Offering great service, food and drinks and a grandeur space for weddings and functions. The high ceilings and decor will leave you in awe while you enjoy modern Australian dishes at The Bank on Collins. A sophisticated twist on classic meals. 
With such a broad culinary appeal and excellent city location, The Bank on Collins is a favourite for work lunches, functions and after work drinks.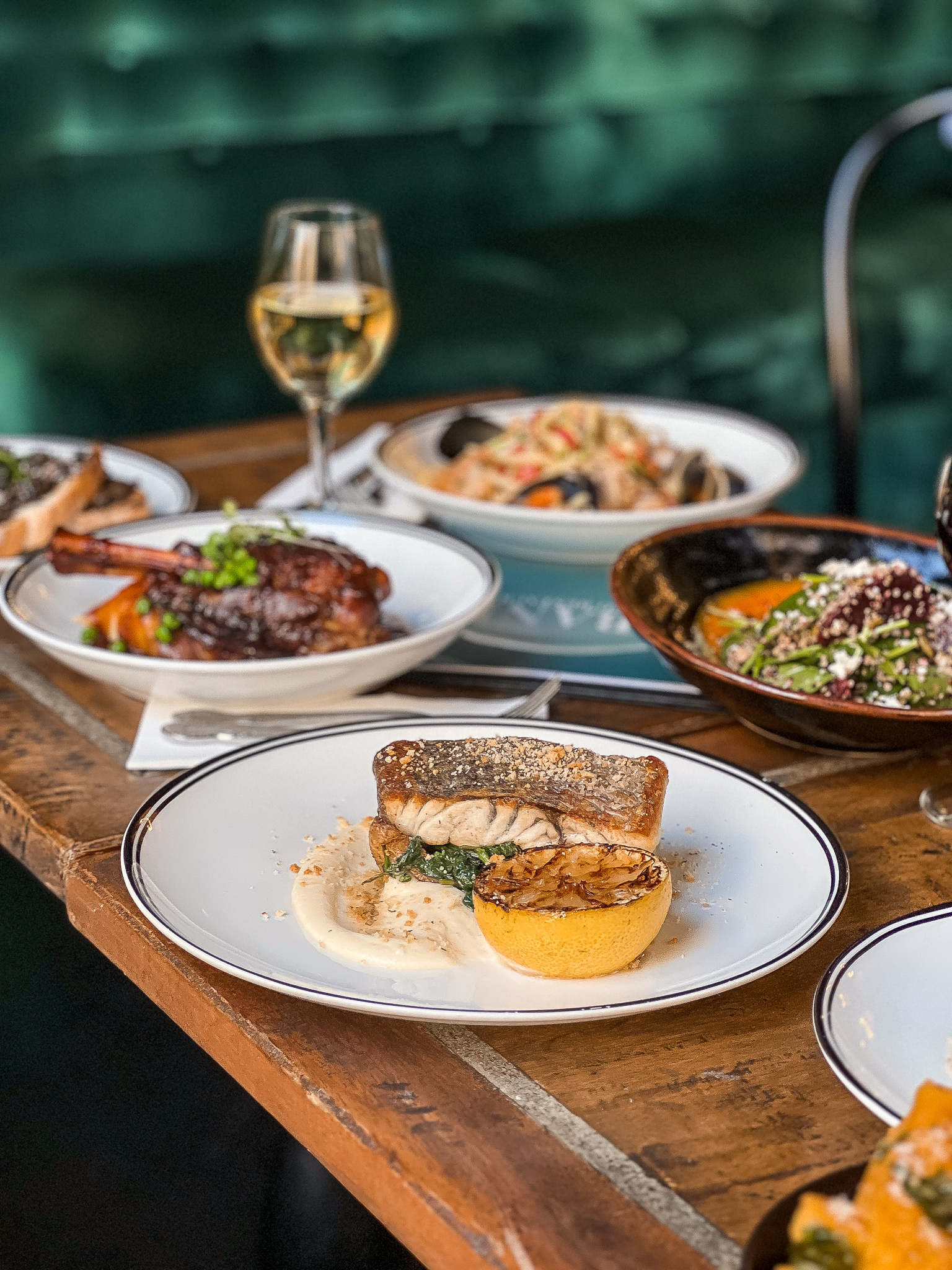 At every moment, our wedding planning and catering teams are at your side to ensure a sophisticated, effortless and memorable gathering of family and friends. The Bank on Collins, heritage listed building is sure to leave your guests with a unique and memorable experience. 
"Soaring ceilings and ornate touches"
The historic interior of this building (one of Melbourne's oldest banks) is the real drawcard here, with soaring ceilings and ornate touches everywhere you look. But the food isn't bad either, not bad at all. In fact, it's pretty good. They've got a $20 lunch menu that includes a drink (house wine, beer, cider, or soft drink), which is a pretty good deal considering the portion sizes here are on the larger side. I came here with some former colleagues of mine and we all enjoyed our meals. I love that this place offers not one but TWO vegan options.
Darnell
Google Review
First time visiting the restaurant. Location was great. To find somewhere that offers happy hour in such a great location was amazing. We dined longer than we had planned but nobody pressured us into having to leave for the next seating. In fact nobody asked us to leave at all. Service was prompt and we had our meals within 15minutes. Great pricing on the menu as well. I would definitely be back !
Emily
Opentable Review
"
The food was tasty and hearty

"
We had lunch at the Bank on Collins and although the main area is bustling and buzzing we were able to find a cosy nook with some relaxed seating up in the dress circle next to the window which was quiet and relaxing. Though a bit out of the way, the staff were very attentive and the service was extremely prompt. The food was tasty and hearty and the desserts were a feature with very attractive presentation as well as yumminess! All in all it was a very Pleasing experience and well priced. Would thoroughly recommend.
Luxluva
Trip Advisor Review
"Enjoy the venue very much"
I have visited The Bank on at least 15 occasions over the past 3 years. I dine there regularly because the enjoy the venue very much. I will continue to enjoy The Bank going forward.
Sean
Opentable Review